Our Little Trip To The Biggest Little City...
10:25 AM
To be quite honest, I never have time to go on trips. The last time I ventured out of the state of Hawai'i was in 2009 with my son Alaka'i. Nearly seven years, a marriage and a baby later, I finally was able to make the time to travel with my little family to the
biggest little city.
I was somewhat dreading the trip not only because of my rigorous work schedule but also because, for most of my life, I had lived under the assumption that Reno, Nevada was the poor man's Las Vegas, a veritable armpit in the desert with second rate casinos. In the hours after landing in Reno, I came to the realization that my old assumptions were far from true. The Reno I saw in person was beautiful, and the people I met were warm and welcoming. It's a special place with a certain
je ne sais quoi.

Those stunning panoramic shots were taken from my mother-in-law's back yard. To say it was breathtaking would be an understatement. Sparks, a town neighboring Reno, is by far my favorite place although I have yet to discover much of Reno in the ten days I spent there with my husband and children.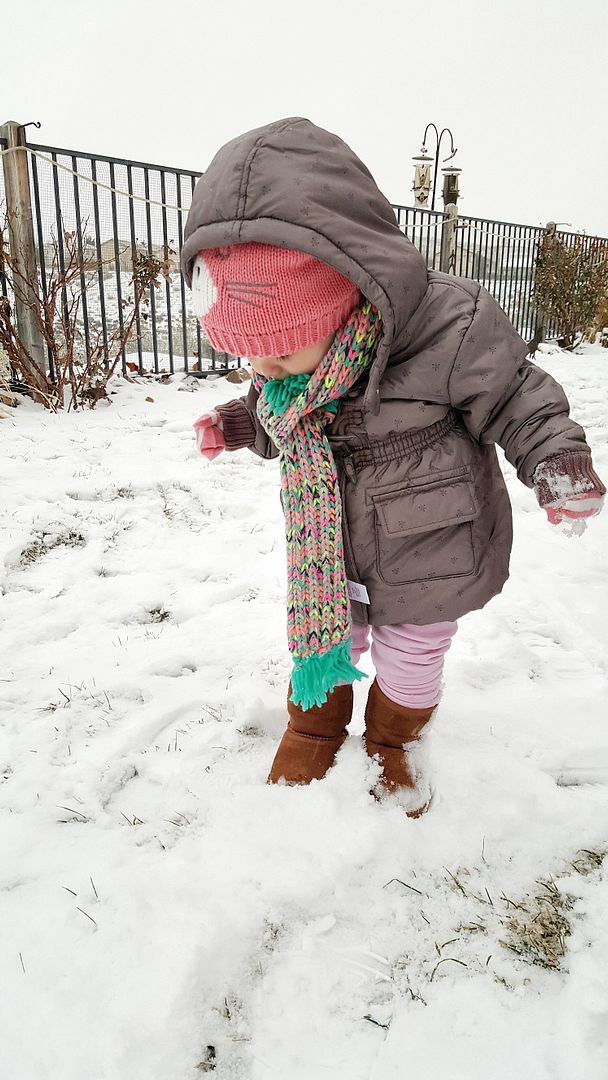 The trip was full of a variety of firsts; it was our first trip as a couple, Alaka'i's (and Arielle's) first time seeing and playing in the snow, and Arielle's first time on a plane just to name a few. I think it's safe to say that we all had a great time enjoying the family, the sights, the crisp winter air and the snow beneath our boots.
In retrospect, I wish that I had brought my DSLR cameras with me on this trip, but I didn't because the idea of lugging 50lbs of gear and a 14-month-old at the same time didn't exactly thrill me. It all worked out quite well it seems as I was able to get enough decent photos from my phone and my point and shoot camera. Next time I'll take at least one of my
"proper"
cameras with us on a future trip to Reno so that I can accurately capture all that my eyes beheld.

One of the most magnificent places we visited was Lake Tahoe. The movies and photos I'd seen didn't prepare me for how grand Lake Tahoe was. It's huge! We drove around the entire Lake and stopped to eat and see some scenery along the way. It was a lengthy drive but so worth it. I've never seen anything like it; its vastness and beauty is unparalleled. Even in the dead of winter, the lake was blue. Andrew told me that during the summers, it's blue, and you can see through the water with surprising clarity, which is not typical of most lakes.
Through it all, the best thing about the entire trip was spending quality time with family, meeting Andrew's relatives and spending nights around the dinner table getting to know Andrew and all of his family and extended family. Watching Arielle and Alaka'i connect with their grandparents, great-grandparents, uncles, aunts and cousins was by far and away the best part of the trip. It was a time I'll never forget, people I'll hold near and dear to my heart forever. I wish it lasted more than ten days. Before I leave you, I'll share one of the funniest parts of the trip; Arielle dancing away to the music her grandma (G.G.) played for her when we were warming up by the fire. Arielle loves to dance, her personality just kills me.
This post was already very photo heavy, so I made a gallery below that you can click on, and it will expand in the post, and you can view all of the photos from our trip. I hope you all were able to start your new year out as wonderfully as I did with our Reno family.
...