Time to Catch Up!
5:39 PM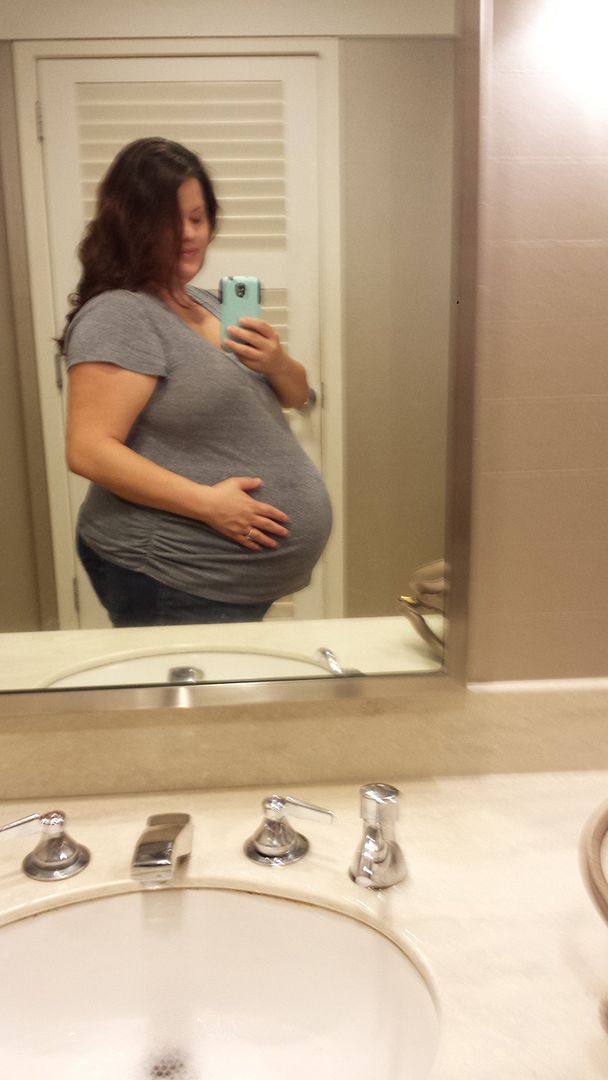 Me and baby girl at 37 weeks pregnant. Quick photo in the mall bathroom.
So... I figured since I missed the first half of the year of updates, I would do a quick catch up post for all of you lovely readers out there on what's been going on in my life this year other than getting married and pregnant. A
lot
has happened in these last 9 months or so of our lives.
After we got married, we went on this amazing honeymoon at Turtle Bay Resort in North Shore O'ahu. I will make a totally separate post about that because I have a ton of pictures to share with you guys from that alone.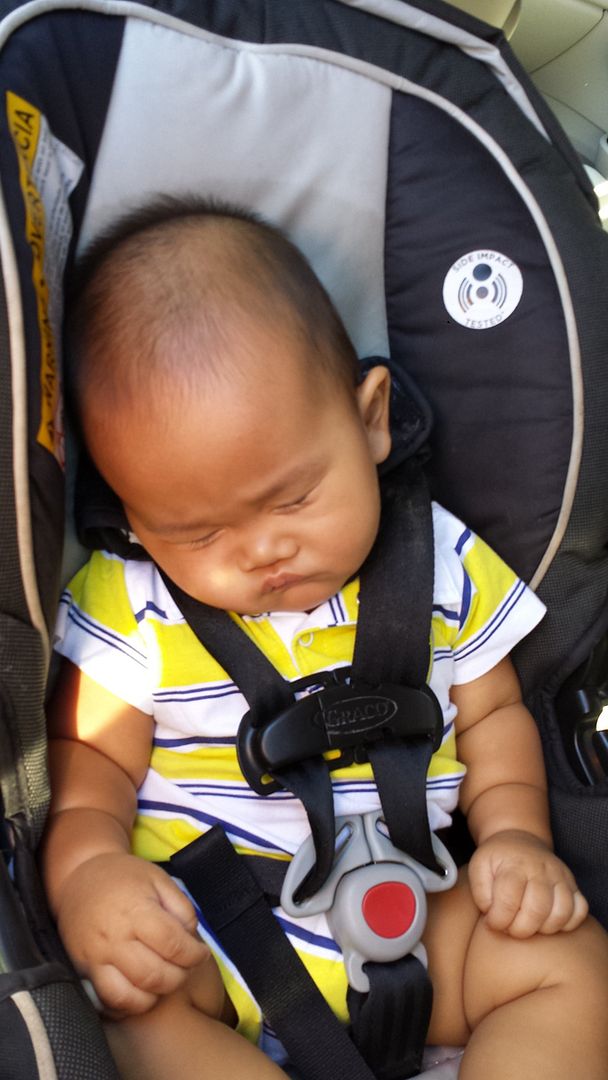 My son Alaka'i teaching his cousin Peterboy about racing cars at Chuck E Cheese.
After we finished our weekend of marital bliss courtesy of my mom and dad who paid for it (thanks mom and dad!), not long after my nephew Peterboy was born. He's the baby boy in the photos. We are absolutely smitten with him. He's such a sweetheart and the biggest little flirt you'll ever meet, he melts my heart every time I see him.
My son Alaka'i started the 7th grade at a new school (no more homeschool for him!! One year was enough for us both and I have a new respect for teachers. I am not cut out for it). I'm so blessed that he loves his new school and that he's thriving and learning so much. Thank you Jesus!
My niece Alohilani turned 4 in August (time flies so fast)... Oh and my belly has been growing, growing, a lot. Please excuse the not-so-stellar picture quality. I'm not too fond of having my photo taken so these selfie style pregnancy photos are ones I took on a whim with my phone that has been having focusing issues as of late.
Me and baby girl circa 34 weeks pregnant.
vs
Me and baby girl at 37 weeks (in the same shirt I think)..
Something I've noticed is that in this pregnancy, the baby has made my wavy/curly hair from my adolescence to adulthood come back. When I got pregnant with my son Alaka'i almost 13 years ago, my hair turned straight (I was born with thick, straight hair and it got wavy when I went through puberty). Having Alaka'i changed my hair and smoothed it out and it seems this baby girl is bringing the curl and unruly hair back.
So much more has happened this year but I haven't really taken enough photos to capture it all. My husband Andrew has had fun with Alaka'i and my nieces Kaliko & Alohilani and my nephew Peterboy. He's going to be a great daddy to the baby girl. My nephew and nieces have been good training and practice for him.
Other than that we've just been very busy with work and life and spending time with all these munchkins that I love so much. It's hot as heck here in Hawai'i. The humidity is super high and up until today there was little to no wind for the longest time. Being pregnant in this record heat and humidity is not so fun. We're doing good though. How's the weather where you live? Fall is officially here now even though we don't really have a fall season in Hawai'i, I live vicariously through all of your photos from all of your blogs with your changing outfits and falling leaves.
Love, hugs and prayers from my family to yours!
xo,
jean