House of Pure Aloha
9:48 PM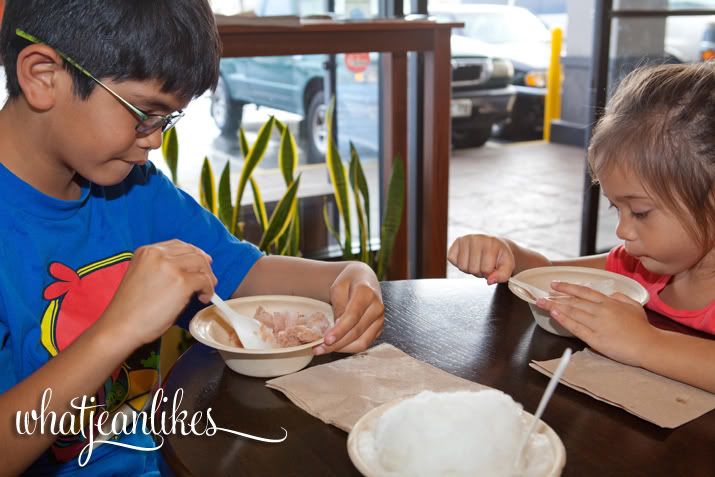 The word Aloha (
ahh-loh-ha
) has over time, become synonymous with saying "hello" and "goodbye" but it's much more than that. Aloha also means to show love, compassion, mercy and kindness. It is a Hawaiian value that when practiced properly, exudes pure and welcoming love and warmth to everyone you meet. In my nearly 30 years of life I've watched the true Aloha spirit dwindle and fade as greed and stress have monopolized so many peoples' lives. There is one place though that truly maintains, exudes and shares the true aloha spirit and that's
Uncle Clay's House of Pure Aloha
. Tucked away in the newly renovated and growing Aina Haina Shopping Center, HOPA has become a regular stop on my daily jaunts to and from work and home. Once known as "Doe Fang", Uncle Clay's House of Pure Aloha has not only been newly constructed, but the focus has shifted in a positive direction.
What is Uncle Clay's House of Pure Aloha?
At the House of Pure Aloha, there are no strangers – only ohana yet to be met.

Uncle Clay's House of Pure Aloha, also known as "HOPA", is a Hawaiian treat shop where you can enjoy all-natural homemade shave ice and other delicious treats, a social enterprise out to make a difference in the world, but most importantly a welcoming house for all, to come together as ohana and authentically experience Pure Aloha and the real magic and beauty of Hawaii.

Our story is about a simple childhood dream transformed into an important life calling: to inspire a worldwide movement of Pure Aloha – one shave ice at a time.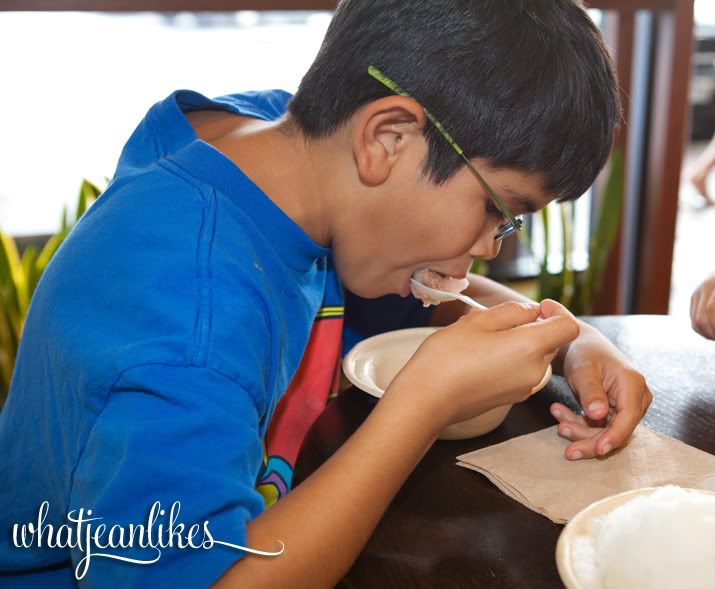 My son and niece absolutely love going to HOPA to get fresh shave ice whether it's hot or breezy outside. The shave ice is light and the dozen or so syrups are made from all natural, locally grown ingredients. I'd be lying if I said that I didn't enjoy it as much if not more than they do.
I love this place. The fact that they use all green and recyclable packaging really adds to it. It's so refreshing to have an ecologically sound business that not only says they care about the environment, but they live it.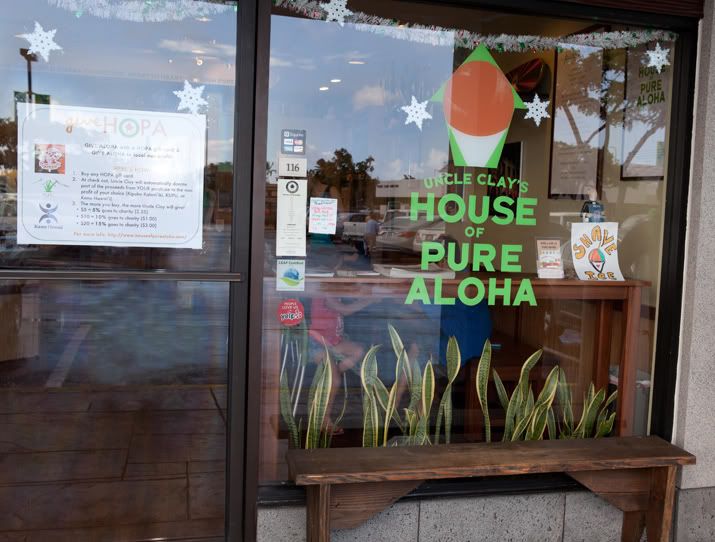 The fact that all of the syrup is all natural is one of the big winners for me. I have a 10 year old and I appreciate the fact that he's not getting a stomach full of high fructose corn syrup when he has a shave ice here. They also give a lot of shave ice for the money.
Bottom line, the shave ice is healthy and delicious and you get a good amount for the money. It's all natural and I don't have to worry about my son's blood sugar level when he eats shave ice here. Add to that the fact that it's a family owned and ran business and they're always friendly and welcoming, and you have a real winner. Added bonus, they support LOCAL farmers!!!
The syrup they use for their shave ice at Uncle Clay's is all natural and made with ingredients from Hawai'i farmers. I appreciate that I'm getting fresh ingredients and it's supporting the local economy. I'm all about supporting local businesses.
Whether you're in search of a healthy treat or looking for something to cool you down on a hot Hawaiian day, I suggest you take time to come visit Uncle Clay's House of Pure Aloha. Uncle Clay and his nephew Bronson really had it right when they came up with this idea. It's a great place whether you're a local or you're visiting Hawai'i on vacation. They're always welcoming and kind. If you're like me and you're trying to watch what you eat and limit the sugar and processed food you intake or you're a parent looking for a sweet treat that won't have your children bouncing off the walls on a sugar high, HOPA is somewhere you have to visit. You and your kids, will leave very happy!!
It's Alaka'i approved!!
What are some of your favorite healthy treats where you're from? Do you make healthy treats for yourself and/or your family? Share your favorite places, snacks and recipes below!!