Decoration Inspiration...
2:57 PM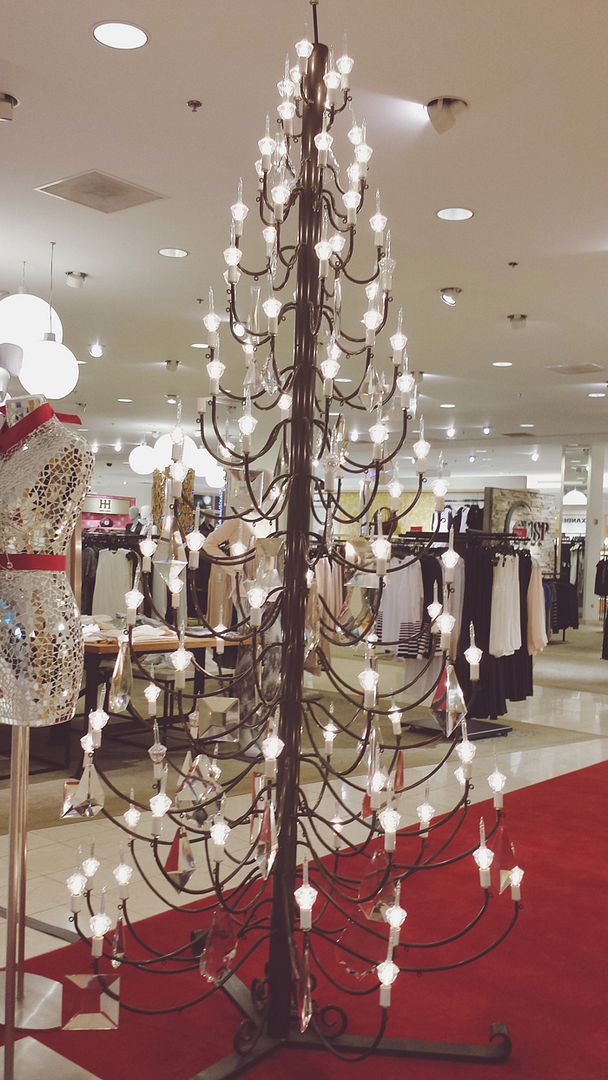 I love the wide variety of Christmas and holiday decor that I've seen this year whether it's at the mall or in my neighborhood. I've been noticing a lot of sparkle and a surprisingly large amount of retro style trees out there. The other night I was shopping for makeup for my mom at Neiman Marcus and fell in love with quite a few of their lovely twinkling Christmas displays like the ones above. Nothing puts me in the holiday spirit more than a chilly winter night (which in Hawai'i is like 69 degrees) and the sparkling lights on a Christmas tree. It's such a lovely sight to behold. Then I can sit and reflect on how truly blessed I am and how thankful I am for everything God has given me.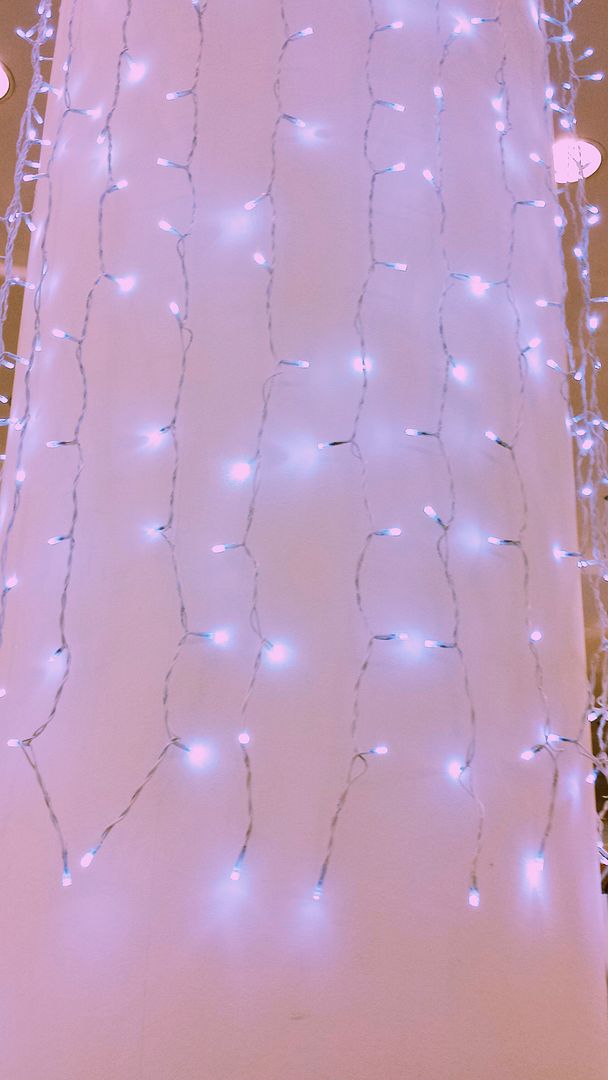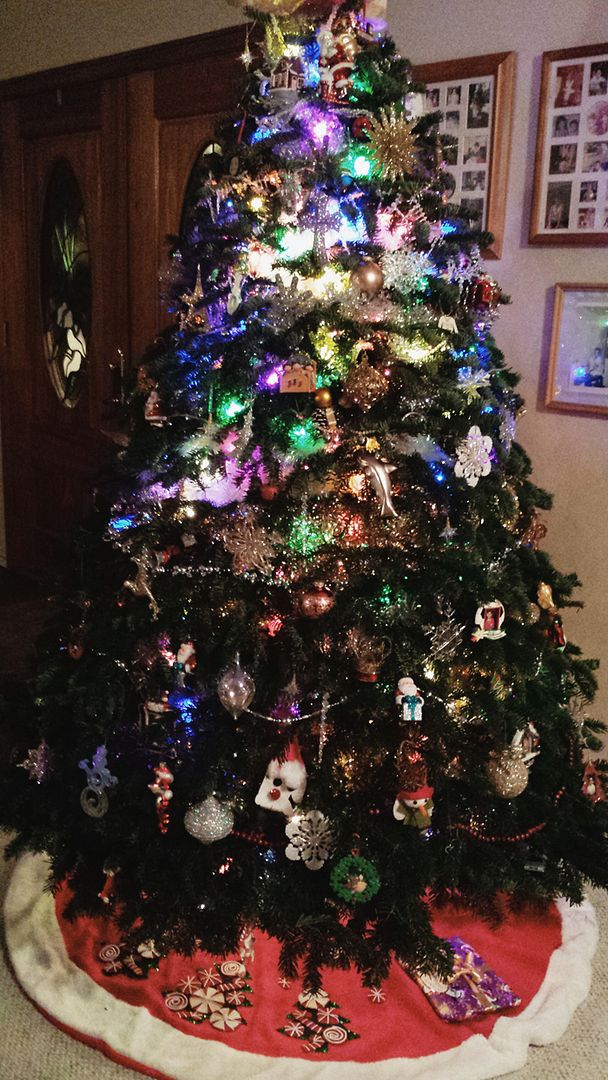 This slightly over decorated tree above is mine. My mom is eclectic and loves a tree full of ornaments, lights and sparkles. It's not the simplest of trees, but it's lovely nonetheless. Maybe next year she should get two so we can have a more cohesive theme. (Yeah... I still live with my parents and will be living here with my son and hubby-to-be for at least another year while we save money. - If you knew how expensive it was to live in Hawai'i, you'd understand why this isn't a weird or abnormal thing).
Anyway, there's a shop here at Kahala Mall called
SoHa Living
that has some truly beautiful and unique decorations for any season. They kind of have the niche in beachy decor here (at least in my opinion) and are very much a chic boutique of decorating and gifting ideas. While I was browsing the mall, I went in their store and found a few unique and adorable decorations that I just
had
to share.
Mele Kalikimaka
is "Merry Christmas" in Hawaiian. I love the sign they made with the lit border. It's even prettier in person and my phone couldn't catch the entire photo without some kind of obstruction so that's why it's cut off. Cute right? Other than the holiday decor, there have been many other cute and creative decoration and design ideas that I've come across like this cool, artsy light decoration that looks like an intricate spider web and it casts the most amazing shadows in the building that I saw it in. So cool.
And I couldn't close this without sharing a cute sign I saw that gave me a chuckle as I'm soon to be a wife. (It's coming so quickly guys! January 5th!)
Have any of you seen any fabulous holiday decorations while you're out and about? (Or maybe at home for some of you Martha Stewart-esque decorating divas)? Please share any of the posts or pictures of decorations that you've seen that have left you in awe in the comments below!
Merry Christmas my lovelies!
xo,
Jean