Monday Bytes Reworked
12:56 AM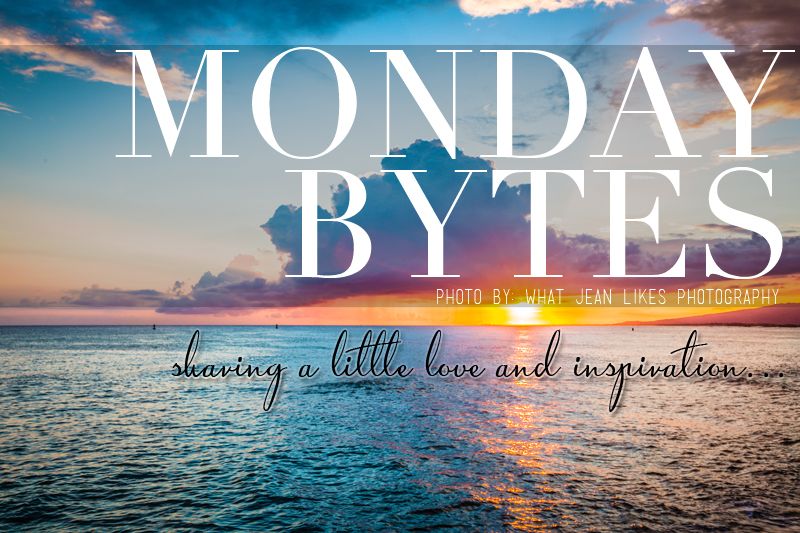 It has been almost a year since my last
Monday Bytes
feature... Scary how quickly time flies by isn't it? Well for those of you who weren't around last May or before, Monday Bytes is basically just a feature where I share my favorite posts/videos of the last week or so with all of my lovely readers. I have to get back into the
groove
with this feature because it's been so long so forgive me if it's not as sweet and simple as Monday Bytes' past... I just want to share all the things that inspired me this week with all of you.
Pixiwoo Makeup Tutorial: Rachel Weisz - Oz the Great and Powerful
I was so blessed this Sunday when Gary Chapman, author of
The 5 Love Languages
visited our church and was the guest speaker. I learned so much from his teaching and downloaded two of his books Sunday morning.
The first book I purchased was one he spoke from today called
The Family You've Always Wanted: Five Ways You Can Make It Happen.
I literally sat and immersed myself in this book and took notes while my son was working on his homework corrections. It was
that
good. There's no such thing as a perfect family and I know I have so much work and learning to do as a mother so I try my best to really pour myself into motherhood and take great advice to heart and try my best to effectively implement it in my life.
The second book was
The 5 Love Languages of Children
which I have yet to read but am really looking forward to doing so in my off time tomorrow night. I think it's so important to have insight into how children think, respond and act so that we as parents can bring out the best in our children and ourselves. Parenting is literally the hardest yet most rewarding job out there and I want to do it right.. Never hurts to keep learning from those wiser and more experienced than I...
Oh yeah... one last thing...
Did you know I am hosting a
giveaway on The Life of A Not So Ordinary Wife
? I'm giving away 2 ad spaces so go click the link and enter the giveaway!
Aloha,